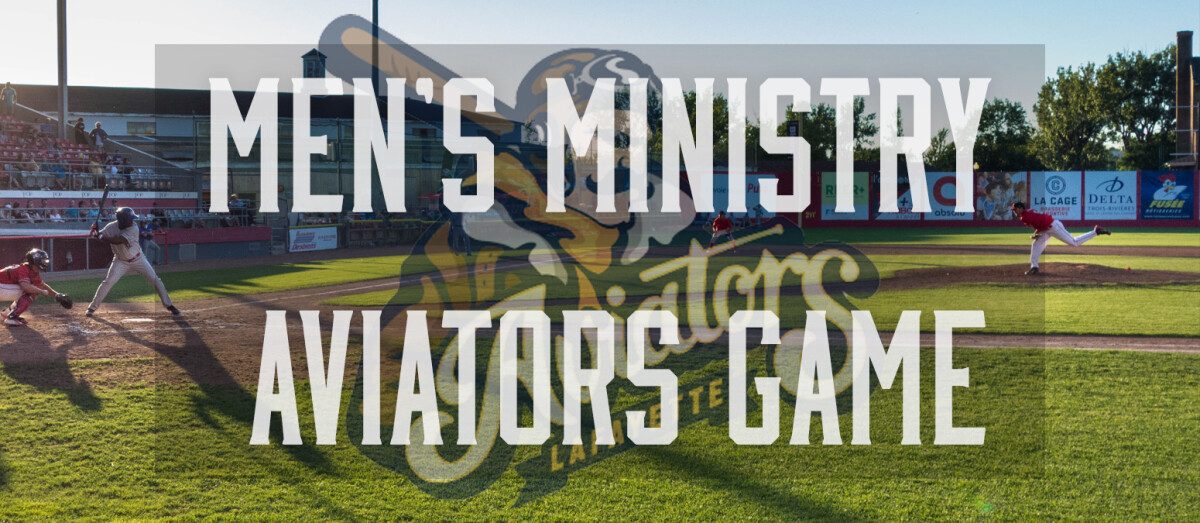 Wednesday, July 31, 2019, 6:00 PM - 8:00 PM
Take me out to the ballgame!
Men, come join us for a night of baseball and delicious food! On July 31st, the men's ministry will have an all-you-can-eat buffet style dinner starting at 6PM, followed by the Lafayette Aviators game at 7PM. Cost for your food and ticket is $20, and dinner will take place in the VIP Tent at Loeb Stadium.
We hope to see you there!