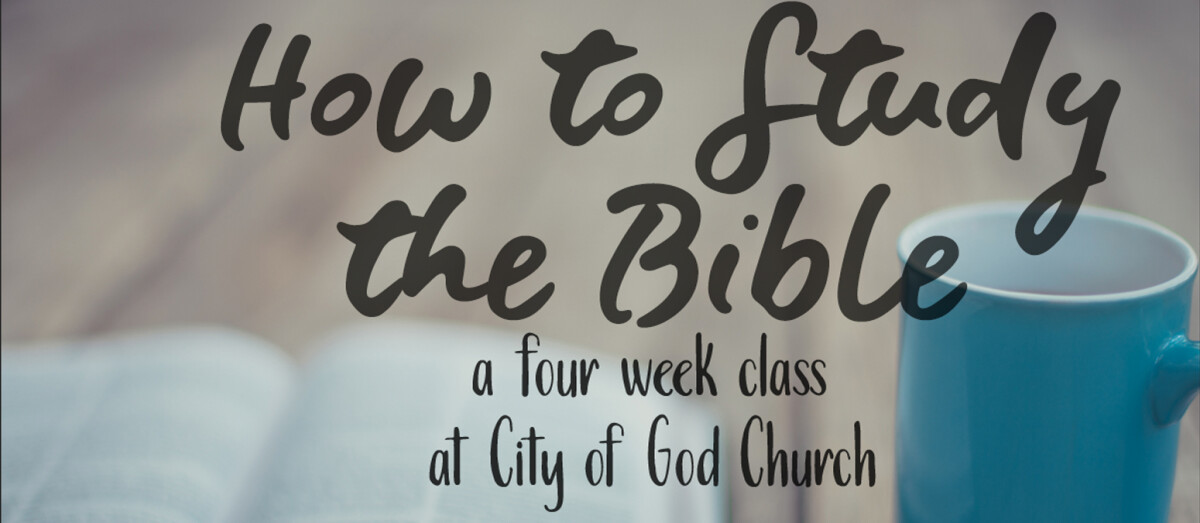 Every Thursday, from 09/21/2017 to 10/12/2017, 7:00 PM - 8:15 PM
City of God Church is hosting a 4 part class on the importance of studying the bible and practical tips on how to study it effectively. There is no cost for this class. Check out our Facebook page for individual events here.
Email with questions about the class. Childcare will not be provided.
Missed the first class? Watch it here. Enter password htsb2017 to gain access.