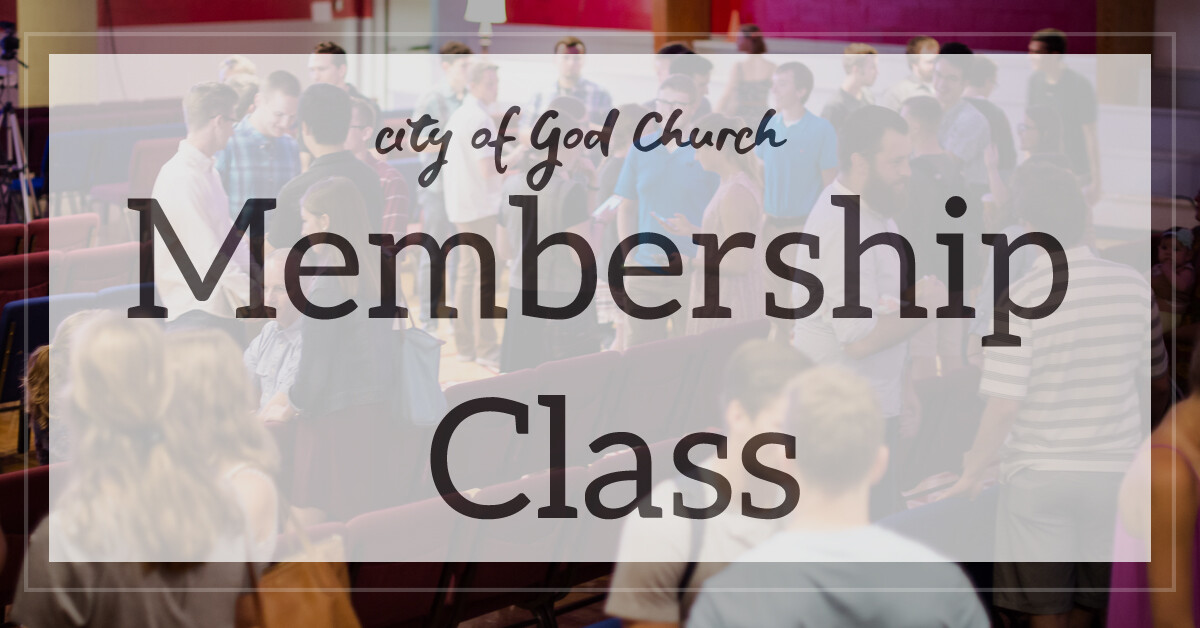 Sunday, February 18, 2018, 5:00 PM - 7:00 PM
We invite you to formally partner with City of God Church by becoming a member. Becoming a member allows us to work together to glorify God and better the church. During this class we will discuss the importance of membership, as well as the mission and values of City of God Church. This is a great opportunity to learn more about the church and join our family.
Register for the class here.
Childcare is available. Please register your children at least a week in advance.