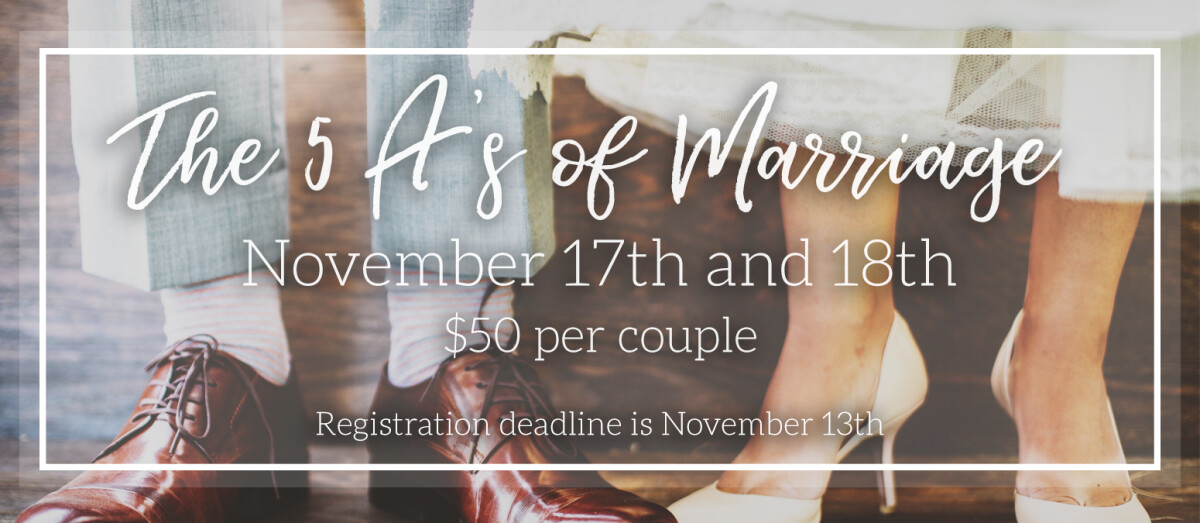 Friday, November 17, 2017, 7:00 PM - 8:45 PM
Come to a two session weekend class focusing on the 5 A's of Marriage: Awaken, Accept, Affirm, Apologize, Admire. This class will be led by Jim Cofield of Cross Point Ministries.
The cost for each couple is $50. Childcare is available with your registration. Snacks will be provided during the class.
Register for this event here. Registration closes on November 13th.