New Here
Welcome to City of God Church
Here you will discover a warm group of real people dedicated to following our Lord and Savior, Jesus Christ.
Service Times
Sundays at 10 AM

Join us as we celebrate what Christ has done for us through his sacrificial death on the cross and resurrection.
Plan your Visit
City of God is a church existing to glorify God by making disciples who love Jesus, love people, and advance the gospel.
Start here
What to expect
CoG Kids
Join us on Sundays
Our services on Sunday are the starting point each week for centering your life on Jesus. Join us as we listen to our pastors speak clear gospel truths while we join in biblical community.
Come as you are
It doesn't matter what you're wearing or what your week has looked like, we want you to join us. You can expect a warm greeting, hot coffee, solid children's church and Christ centered worship. Please come as you are.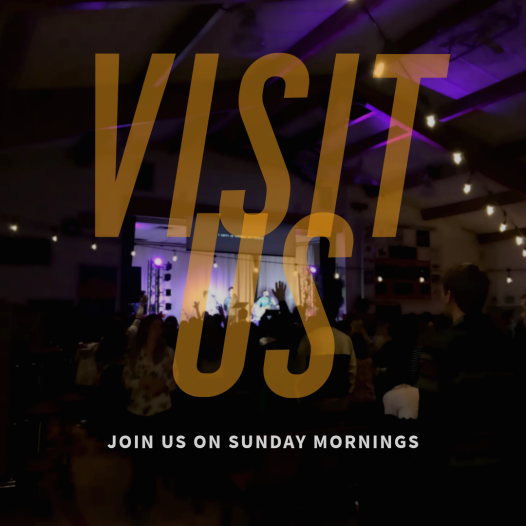 SaveSave
At City of God Church, you will discover a friendly group of people who are as diverse as the Lafayette area. We are a large church but are known for our intimate, relational feel. You will quickly find your place among our community of families, college students, grandparents, and everything in between! At City of God, we are dedicated to following our Lord and Savior, Jesus Christ, and making Him known in our daily lives. From the moment you walk up to the building you can expect…
A Warm Greeting
We love to see new faces on Sunday mornings, and want to make sure you feel welcomed and comfortable. Our friendly greeters will not only hold open the door, but they can answer any questions you have, and direct you to wherever you need to go, such as finding a cup of coffee.
Hot Coffee
We provide a spread of freshly brewed coffee, tea, and hot chocolate. Feel free to help yourself at any time throughout the morning.
Worship
At City of God, we love to incorporate contemporary songs as well as traditional hymns so that everyone feels comfortable worshipping in their own way. Our team leads our congregation in praising God through music both before and after the sermon.
Teaching
At City of God, we believe that the Bible is the complete, inerrant word of God. Sermons involve an in-depth examination of scripture along with examples of how we can shape our own lives to reflect Jesus. The structure or our sermons are such that everyone can grow in faith and knowledge – whether you're a new believer, or have been following Christ for decades. Overall, our goal is to explore the truth revealed to us and apply it to our lives for the purpose of glorifying God.
Communion
We share communion after every sermon at City of God, and invite anyone who is a believer to join us. Our worship team leads of time of prayer, singing, and communion in which individuals are able to receive bread and juice at the back of the auditorium whenever they feel comfortable. We also offer a gluten-free and dairy-free option for those with allergies.
Prayer
Prayer is a very important part of life at City of God. Our prayer team can be found in the back of the auditorium during the time of worship and communion to support you in whatever need you have.
Due to meeting in a school we are a nut free church. For questions about this please email
We hope that you will join us this Sunday
We have several options for your children at City of God. Our goal is to give kids at CoG a welcoming environment where they can learn the basic truths of the Bible in a fun and safe way.
Children's church is available for children 2 1/2 and under during the 9am service.
Children's Church is available for children 5th grade and younger during the 10:45am service.


NURSERY
For children newborn through 2 1/2 years old, we offer a fully staffed nursery.

TODDLER
For children 2 1/2 through 3 years old we offer age appropriate lessons on bible stories, activities and music.
PRESCHOOL
For children 4 years old through their first semester of kindergarten, we offer age appropriate Bible lessons, activities and music.
EARLY ELEMENTARY
For children in their second semester of kindergarten through 5th grade, we offer age appropriate Bible lessons, activities, and scripture memory.
Family worship: Occasionally we will have a family worship Sunday where we welcome children in the preschool and elementary classes to join the adults in our large worship gathering.
Currently we do not have any children's programming past 5th grade. We encourage parents to take this opportunity to have their older children with them in worship. As City of God grows our goal is to provide more opportunities for older children to worship together.
Children's ministry can be found in the front hallway when you arrive. You'll be asked to check in your child and register any relevant information with our staff.
All children's ministry volunteers must attend City of God Church for at least six months prior to serving with children. We also have a current background check on file for everyone who serves. We want you to feel as comfortable as possible concerning the safety of your children so please let us know if you have any other questions.