Parents of College Students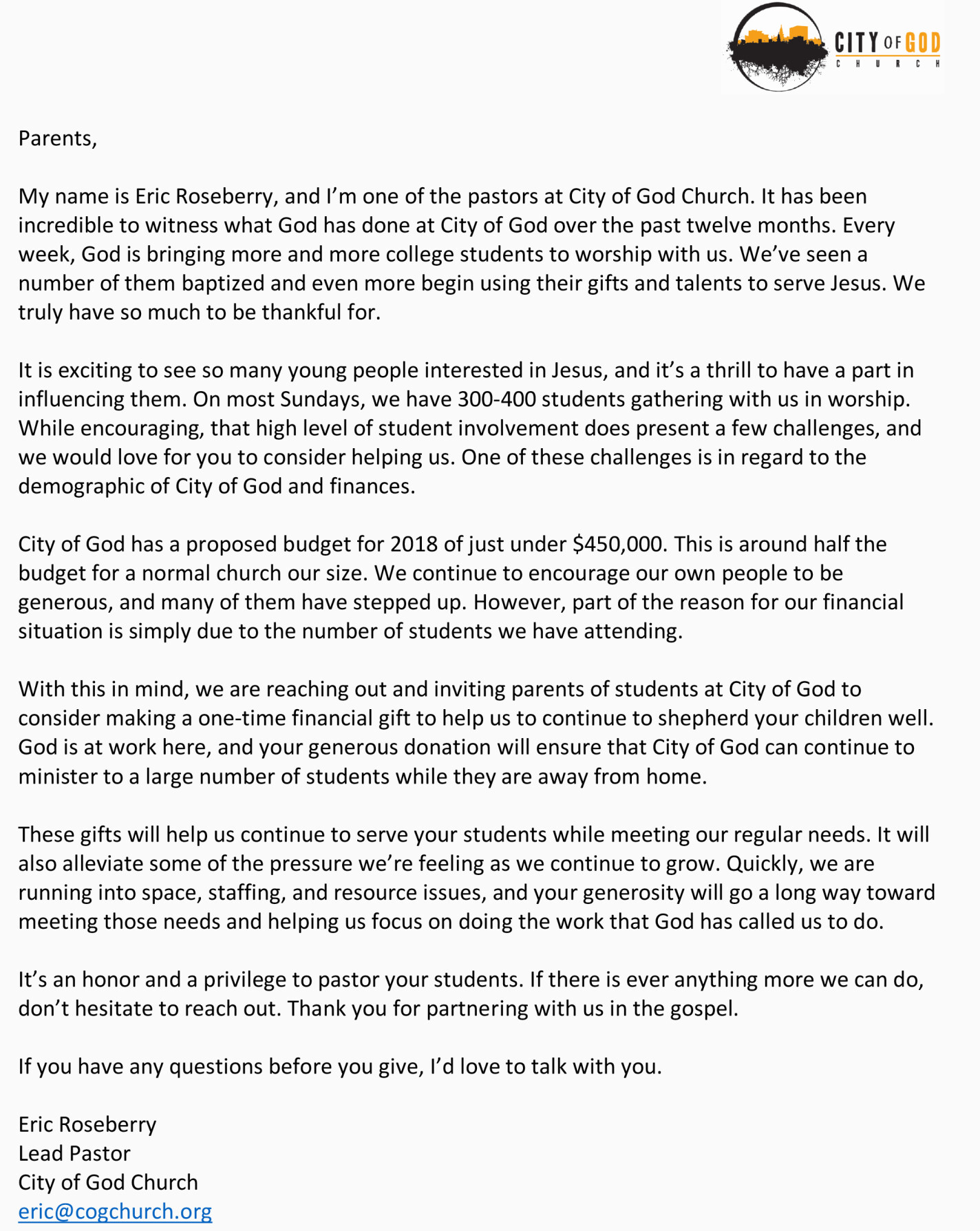 You can also give by mailing a check to us at 525 N 26th Street, Lafayette, IN 47904.
Mailing a check instead of giving online allows us to avoid fees and receive your entire gift.
If you have any questions about your gift please email .
Want to learn more about what's going on at City of God Church? Sign up for our weekly email newsletter here.